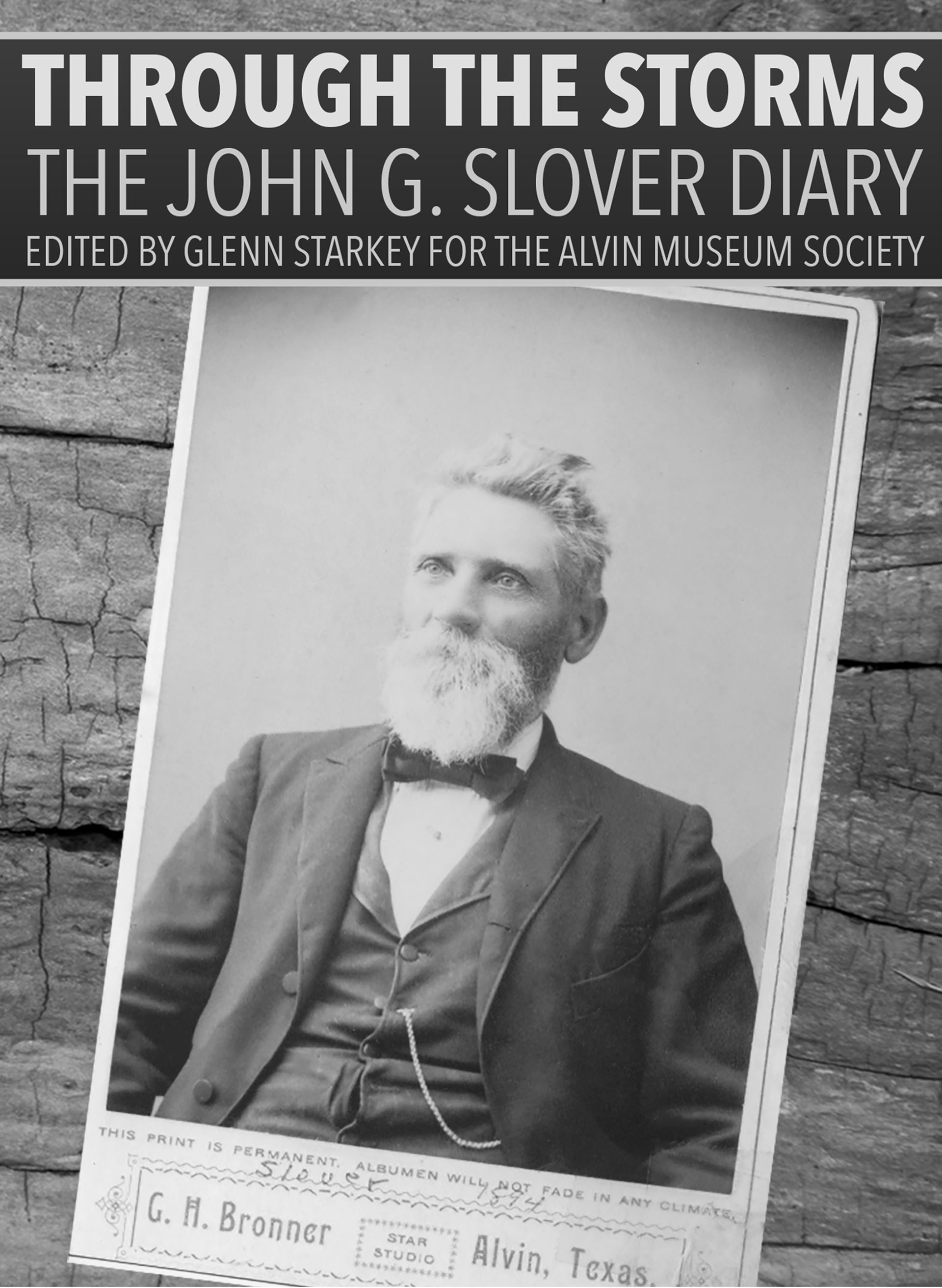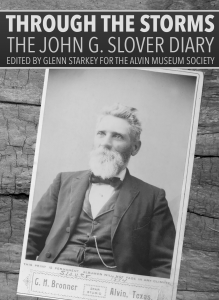 January 1864. The Civil War has raged across the nation for years, touched everyone, and taken its bloody toll on the Union and Confederacy. The missing, wounded and killed number in the thousands and the count continues to rise. When John G. Slover enlisted as a Private in the 3rd Wisconsin Cavalry, he never expected to find himself on the Kansas plains fighting Indians as well as Confederate guerilla units. Through his daily entries in a saddlebag diary we can read what he endured and from his view better understand the misery of the time.
The Alvin Museum Society received the John G. Slover diary in a weathered, ragged state and has spent years transcribing it to share with the public. Through the Storms: The John G. Slover Diary provides a unique opportunity to follow him from birth in New York, through the Civil War, and onto his death in Alvin, Texas where he was a pioneer member of the community.
The Alvin Museum Society of Alvin, Texas is a non-profit organization and appreciates your support by purchasing this non-fiction book. All proceeds go to the Society. Researchers, Civil War era historians, and lovers of history will enjoy this work for the insight it provides.
Cover Design by Battle Cry Revival
Thank you,
Glenn