Paranormal Thriller Author of "Verliege," "The Black Witch," "Moonlight on the Nantahala," and "Ghosts of the North Carolina Shores"
Today, I am truly honored to have Mr. Micheal Rivers, a great paranormal thriller author, as the very first author to be interviewed and presented on my site. Not only have I read several of his books and written unsolicited reviews, but I have also come to know Mr. Rivers as an excellent gentleman and man worthy of being a friend. These accolades of fine character and authorship are well deserved by him and not stated simply for this interview.  He is a former (there really is no 'former') U.S. Marine, Vietnam veteran, and founder of the Smokey Mountain Ghost Trackers of Western North Carolina.  Having stated this, let's take a moment to learn more about him:
Q:  First, thank you for allowing me to interview you.  I realize you have a busy schedule and appreciate you taking this time with me. As an accomplished author now with four published novels and more works in progress, how did you start upon the literary path of being a writer? Was there anything in particular which steered you toward this endeavor?
MR: You are very welcome Glenn, it is always a pleasure to talk with you. I wrote for quite awhile actually. During my travels there were times when I sat in motel rooms or places I was visiting and found myself writing for whatever reason. In some of the regions I just threw what I wrote away because the sweat soaked the paper and made it almost unreadable. There was just something inside screaming to get out so I just put on paper. I never thought what I had to write was something someone would want to read until some of my work was submitted without my knowledge. It spiraled from there.
Q:  You are well known as a paranormal thriller author which is a challenging genre. Have you ever given thought to writing in different genres?
MR: Yes, I have many times. I may write something in the near future other than stories about ghosts. I have two already sitting in the To Do pile that was started in the late 90's, just never got around to finishing them. Both of these books may give you a big surprise LOL. If you like stories about men in dangerous places you'll like them both. One is based on a true character and some of his exploits.
Q: "Verliege" is an intriguing thriller…murder, suspense…wrongful prosecution of a man…I've only read the first chapter so far and have enjoyed it. If you will, please share some insight on the creation of "Verliege." Readers always wonder how an author gets ideas.  How did this novel come about? How did you develop it? Research it?
MR: I have an above average interest in history and archeology. Castles are a fascination in themselves with the architecture and the history behind them. I have seen a few castles and want to visit more when the opportunity arises. My first wedding was at the Nagagusuku castle ruins in Japan. This started the ball rolling wondering what could have happened there. Interesting fact, a famous pilot crash landed his plane there during WWII and was still on the grounds of the castle in 1972. The castle Verliege is a combination of four different castles in its present state. The rumors of all castles being haunted bring out ideas that you wish you could use them all but it isn't possible. I had to put together a fictional penal institution and from there take the reader to the castle. It was the research from hell LOL. I had to build a castle, a town and the correctional facility from scratch. From this point the characters had to interact with the setting instead of the other way around.
Q:  An experienced author understands the importance of self-discipline in their writings, daily time scheduling, and book marketing. What recommendations do you have for aspiring writers in reference to these matters or others concerning writing?
MR: Good question Glenn. The first thing I would say is do not follow my lead on this. I am as disciplined as a bear who discovered a honey bun. Book marketing takes a lot of time and covers too much of a day. I would rather sandpaper a lion's bottom than do marketing. The way I write is to catch the wave so to speak. When the ideas begin to flow I write at that time. I write late at night mostly and sleep comes when I have to. I would advise new writers to make their outlines and follow them until they find out what works best for them. I start an outline but little of it is used. My story board is the most important to me. A picture you may find on my story board has nothing to do with the story. But it is what sparked the idea and develops into story line. Example: A dead bird nailed to a door in an old village equals the line and train of thought peasant's roost. The visual from there is a long story. Write what you know, varying from this will stand out to a reader quickly. If you have never been to Africa you may find yourself in a bad spot writing about it.
Q:  As an Indie-Author, where do you see the future publishing industry heading? New writers always have questions whether to first go traditional – agents, the big houses or the Indie route. What would you advise someone who talks of wanting to write a novel one day?
MR: Technology is not just the wave of the future. Books will always be here but in these times and the future, reading a book electronically will be for the man of the future. Something will come within the next few years that will make even the Kindle obsolete, but you will still be reading the books electronically. Agents and the big six are trying to find a way to assimilate now. As far as writing a novel is concerned I think everyone should be aware writing is not a part time job. It is a profession that limits you in a lot of ways with long hours. Socializing pretty much goes out the window except in small spurts. I would advise new writers to go indie in the beginning and test the waters to see if their style is accepted by the public. Unless you are an exceptional writer the large houses won't even talk to you. Beware of agents!!! The good ones are hard to get and the bad ones will take your money and you'll see no benefit from anything they have done. Mostly with this type agent they are waiting for you to make the money so they get paid for doing nothing.
Q:  You are a ghost hunter with the Smokey Mountain Ghost Trackers of Western North Carolina. Most people have seen the popular televisions shows. How did you get interested in the paranormal? How does television compare to real ghost hunting? Has there been any particular incident to make the hair rise on your neck and arms?
MR: I grew up in a haunted house. Many have said this, but this house was definitely no joke. With my ancestry I was taught how to interact with the paranormal or spirits. We learned they were a fact of life and were looked on as being no different than visiting your neighbor. Always show respect to the spirits so the elders teach. I wound up collecting stories from other countries while I traveled and had experiences. I wanted to know what else was out there besides the ghosts at home. In my opinion Ghost TV will never compare to the real deal. There are things they miss while trying to shoot an episode as well as other things I will not go into. Incidents that raised hair, you bet and more than one. I have never been near or seen anything that actually scared me, not even combat. But I will say there have been several instances where 'things', for lack of a better word, stopped me in my tracks. Case in point I came face to face with something in the Belgian Congo that passed through me and kept traveling. The other men there couldn't believe what we were seeing and to describe it would take a miracle. I have a million stories on the paranormal from all over. My favorite was the child from Bom Bom island in Africa.
Q: Your website shows a project in progress: "Appalachian Mountain Folkore." Will this have a paranormal basis? Can you give us some information on the book?
MR: Appalachian Mountain Folklore will be released by my other publisher (Schiffer Publishing Ltd) later in the season. It covers folktales and lore from the mountains of North Carolina. There are a few tales in here that are rarely heard and all are written from the aspect of the way the Native Americans interacted with the Europeans of the times. Two are from tales passed through my family. A lot of paranormal elements in this one for sure.
Q:  Where can readers contact you, find your books, more information about you, and keep informed of your future events?
MR; I would love to hear from anybody who wants to say hello or has a question for me. You can contact me at michealrivers.com http://bit.ly/kcThdo    and my books may be found at Amazon.com    http://amzn.to/uHpPD6   It was great privilege to be here today and thank you for your service. I do want everyone to know through the years a lot of Marines have given their life for others, they are not forgotten. They have passed from us and now they all are standing their post in a military manner safe guarding those they left behind. For those who are not aware Semper Fidelis is not just a quote; it is the essence, the life, and the soul of a United States Marine for eternity.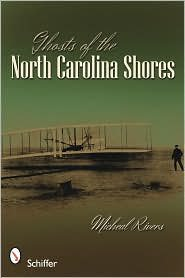 Again, thank you, Micheal, for sharing your time and thoughts with us. I know we've had to skip a lot of questions, but possibly another day we can have a "Micheal Rivers, Part Two" interview.
And before closing, I want to thank you as well for your service in Vietnam as a U.S. Marine.
Semper Fi,
Glenn 
Excerpt for Verliege
Near the center of the cemetery the mausoleum beckoned them to draw closer. From their position they could not see the front of the mausoleum. Two sides could be clearly seen, appearing unusually clean. Emery did not approach the mausoleum immediately. He stood squinting in the morning sun, trying hard to find a reason why the stone structure had not aged over the years.
He had learned early in his career not to advance too quickly upon a scene that did not feel right. Raising his camera to his eye, he adjusted the long-distance lens to bring the mausoleum closer. Something was wrong. The stone was too perfect in every way. He could not find a single flaw.
Weis spoke softly. "We may find something of interest within the tomb."
Emery spoke without taking his eye off of the mausoleum. "I think we should skirt around it and approach it from the front. It doesn't feel right to me. Take a look through your camera and tell me what you see."
Weis raised his camera and inspected the walls of the mausoleum carefully. "I don't see anything unusual."
Emery laughed lightly. "Look again. The stonework has not aged a day. There are no cracks or signs of erosion as there should be."
Weis looked once more, realizing Emery had been correct in his observations. Carefully they walked in a large circle to enable them to see the front of the mausoleum. Standing a safe distance away, they saw that one of the doors was partially open, allowing them to see the darkness of the interior.
Stepping slowly forward toward the open door, each man prepared himself for a possible intruder. Emery approached the open door at an angle to help protect himself. Time slowed to a crawl. Reaching for the door to open it farther, Emery's fingers had barely reached the handle when it slammed shut violently.
They both jumped back away from the door, and Weis fell over a broken headstone behind him. A loud moan echoed through the air around them.
Weis gained his feet, shaking his head. "I am not going in there. Whatever it is, I'm happy to leave it in there."
Emery grinned. "Sorry, Weis, but I have to see what the moaning is about."
He reached forward and jerked the door open with a vengeance. Shining his light inside, he found the mausoleum empty except for the neatly stacked burial coffins. Emery turned, questioning what he was seeing. "There is nobody there, Weis. I guess the moan was the rusty hinges and a little imagination."
Weis disagreed. "The door was shut before we heard the moan. Do you think you can tell me who shut the door? I think not. It is too heavy to close on its own. I'm leaving."
Emery watched as Weis started to walk away. The incident had shaken him badly.
Weis was glad he had taken pictures of the open door before it had slammed shut. It was hard for him to shake the feeling that there was someone close behind them as they made their way back across the bridge. Turning back toward the cemetery when he was at the foot of the bridge, he glimpsed a large black shadow disappearing into the trees.