Excuse me while I stand on my soap-box for a moment. Sometimes I just need to vent…and this is one of those times.
I've always been a strong supporter of education and literacy. Whether you are a child or an adult, the importance of good education and the ability to read is critical. Individuals and society as a whole benefits from it, and the future course of a nation depends upon the decisions of well-informed, well-read citizens.
The drop-out rate from high schools across our country remains high. When I learned of a local program to counsel students returning to complete their educations, I volunteered to be a mentor. I also volunteer as a "Reading Buddy" at an elementary school to assist children that have home-life problems associated with their reading skills. And being a writer, literacy is one issue I rank at the top of my concerns.
I've always been a strong supporter of public libraries. The Internet may have decreased their usage and forced many branches to close or reduce staff, but I believe a good public library system establishes a knowledge center for communities to build upon. From youth I've always considered a library to be a valuable resource for everyone.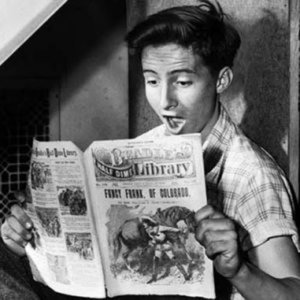 As a writer, especially being an "Indie-Author," I already have a sufficient number of obstacles to overcome without adding my local library system to the fray. Aside from the writing, editing, publishing, and marketing headaches of moving my novels from computer to reader, (and of course, battling the constant stigma of being unpublished by big houses), I've taken my share of hits. Recently, my own local library gave me a gut-punch that left me frustrated.
In December of 2011, still relishing the author's joy that accompanies the release of a new novel, I took a copy of each of my three novels (brand new, mint condition, and autographed) to the Brazoria County Library System branch library in my small town of Alvin, Texas. The librarian was gone but the assistants accepted my donations and stated they would be processed into the system for citizens to read. I left with a great sense of having made a contribution to my community. One day, I thought, someone may come, read my books for free and enjoy themselves.
In March of 2012 I happened to be in the library for a meeting. While there I checked their computer system for my works and couldn't locate them.  I asked the assistants where my donated books might be and they in turn passed the search information on to the head librarian. Fast forward now to today, the end of April, two full months after not receiving a word from the librarian, I received a polite "gut-punch" letter attached to an email:
(even more aggravating is receiving a letter with your name misspelled after giving them your business card)
Dear Mr. Glen Starkey;
 I apologize for not contacting you sooner concerning the three books you donated to the Alvin Library… I deeply regret to say that it looks like your donation has been misplaced.  It may be your books were mixed in with other donated items and given to the Library League for its book sale…
 …All donations are received with the understanding the items become the property of the library, and that acceptance is not a guarantee the items will be placed into the collection.  The items must follow the same evaluation criteria for library purchased items. This would include reviews from recognized review sources and the item would also need to have an acceptable binding that would take the stress of being circulated…
 …The cataloging of donated items takes time and special handling, especially if it would require what is termed "original cataloging."   Since your books appear to be self- published, there is not an available cataloging record in the correct format from a vendor for downloading into the library's catalog. This special handling comes at a price and that is why there is a $10 per item charge to cover the cost. Hundreds of items are ordered, received, and processed each month which takes priority over specialty cataloging…
 …want you to know how much your interest in the library is appreciated.  The library system wishes you good success in your writing career.
They lost my books or they dumped them into the pile of unwanted, discarded library books to sell. Not only that, the librarian goes on to state they were unacceptable because they are self-published, probably did not have acceptable binding, and did not have "…reviews from recognized review sources."  THEN, she has the audacity to say the library requires a $10 per item fee to process them because they are self-published. But she ends it all with a kiss: "The library system wishes you good success in your writing career."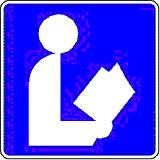 Give me a break! Barnes & Noble won't stock their shelves with Indie-Author books—and my own local library will only stock their shelves with my books if I pay them $10 per book. How did I reply? As calmly as I could.
Thank you for the information.
I have always been an advocate for literacy, volunteering as I do with our school district as a "Reading Buddy" to assist elementary children, promoting reading and education at every turn for adults as well as children. 
It is truly disappointing to read your letter and find that because my novels are "self-published," they are considered below your standards. Although they are distributed by Ingram and doing well internationally on Amazon, Barnes & Noble, Sony, and a list of other booksellers, it is unfortunate my own local library cast them out, loses them, or sells them as books no longer needed.
Yes, it's ridiculous I cannot donate my novels to my own community library, and my stomach is still sore from yet another "Indie" gut-punch, but it won't slow my writings or my advocacy of education and literacy.
Maybe equality is the lesson to be learned here. While I want my Indie-published books to be reviewed and treated equal with 'big house' books in public libraries, and to receive equal treatment in book stores, we should work toward equal education and literacy for all, regardless of a person's station in life. But, maybe that's all in a perfect world scenario.
Thank you. I shall now return my soap-box home to its closet.
Glenn