THE DAGGERMAN, a Christian historical, has been released in all ebook formats and is AVAILABLE FOR PRE-ORDER of print copies on Amazon!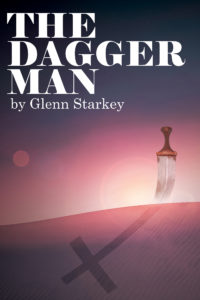 Two men born under the same star on the same night are destined to lead intertwined, yet separate paths – one to save people, the other to kill them.
Yeshua is destined to fulfill the prophecies of the Messiah to come, while Hanan fights his country's Roman oppressors and a corrupt, ruling priesthood. This heavily political and treacherous era is steeped in the subjugation of a people that have fought for their freedom since ancient times.
The devil has left his mark on Hanan from birth, and it fits him well as he, working alongside the Sicarii, ruthlessly eliminates his country's Roman oppressors and the corrupt priests from the Sanhedrin Council of the Second Temple. With Yeshua as Hanan's only true friend, Hanan must protect him from the devil yet conceal his own true identity as an assassin. Torn by the treachery of the time, Hanan knows he is damned by the devil's mark and struggles with the choice of death or redemption.
Book Cover Design by Battle Cry Revival Marketing